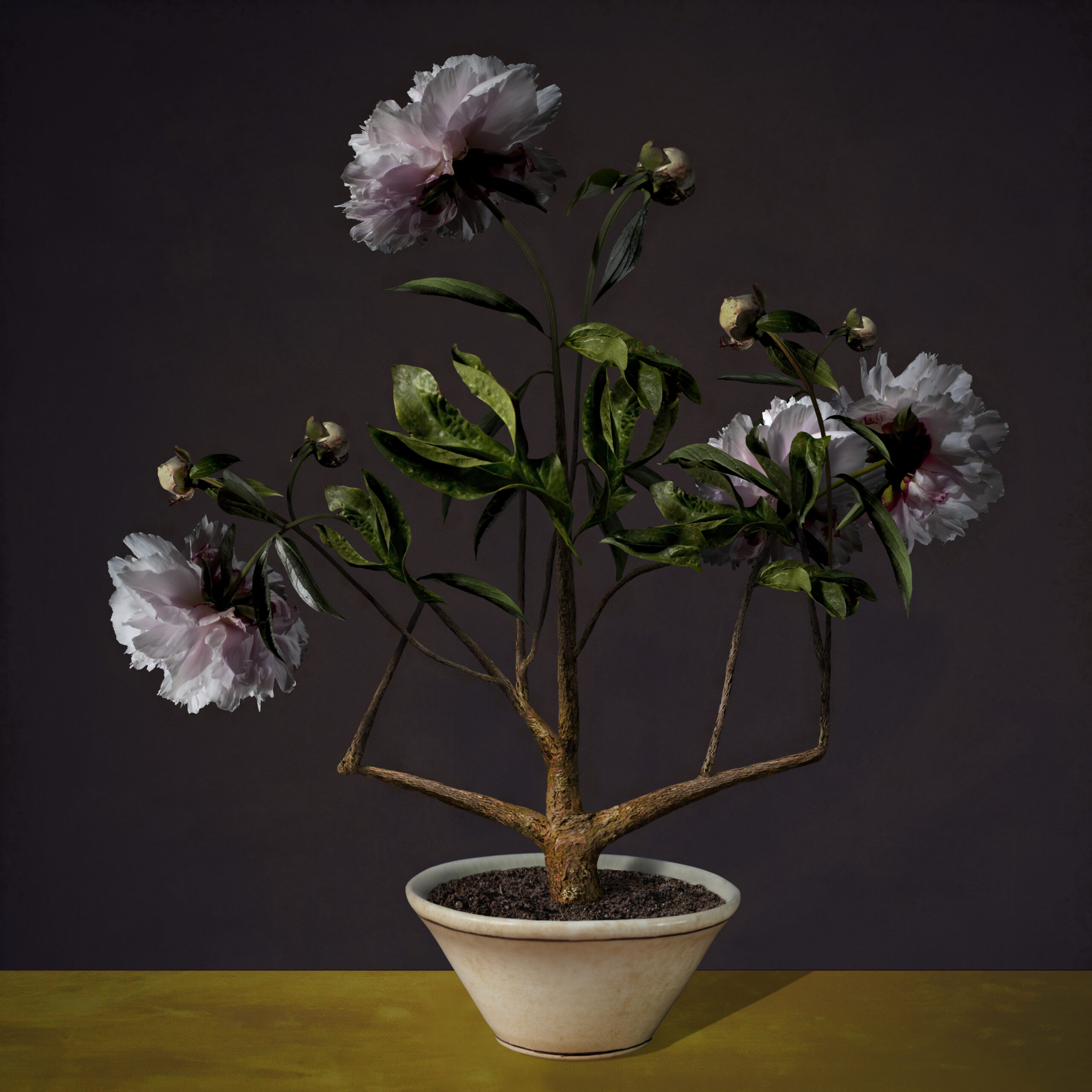 Meeuws's career has an explicit development like that of the Dutch flower painters. His earliest works arrange the flowers graphically, as the early-seventeenth-century Dutch flower paintings did. Every flower is distinguishable, they are composed symmetrically, and you can clearly see the bright, luminous background that highlights the flowers' splendour and abundance. Observing his works in recent years, however, I find that his fascination with high, imposing, dazzling, and magnificent bouquets, and the dominance of brilliant and impressive flower pieces in his oeuvre are gradually giving way to experiments in digital photography, including that with Sanyu's flowers.
I saw Meeuws's digital photographs from the Hommage à Sanyu series at the 2018 edition of PHOTOFAIRS Shanghai. I was very surprised how fully and vividly he captured the Chinese beauty in Sanyu's flower works, despite the difference in cultural context, living environment, time and experience. It is a valuable homage. He could not have achieved this if he did not admire Sanyu's flowers and understand his life.
Though living in different times and cultures, Meeuws and Sanyu are, nevertheless, aligned with each other in their views on life and mortality, in their longing for freedom and beauty in life and art, in their determination to attain artistic 'sovereignty.' I believe this is why Meeuws succeeds in reinterpreting Sanyu's flower works so intimately in his digital photography. Moreover, he brings forth hope and possibility from behind Sanyu's aloof solitude and simple splendour. These works are an extension of Sanyu's artistic life.
Zou Wei (China)
Independent Curator, Former Deputy Director of Shanghai Chihan Art Museum